Mid-career teachers and professional development: How do we re-ignite the spark?
3/8/2023 - 4/12/2023
5:00 PM - 7:00 PM Pacific
Mid- to late career teachers can struggle with finding professional development which is relevant and suitable for their needs. Often employers mandate training which meet the needs of the organization, but the mid- to late career teaching professional may require professional development that moves beyond standard offerings, inspires their teaching practice, and challenges them in new ways. This program will help teachers identify their professional development needs and delve into methods of self-directed professional development. Participants will be provided with an opportunity to experiment with a new strategy and reflect on new directions of professional learning in a supportive learning community. At the end of the program, participants will have a template for building a plan to continue their self-directed learning. Throughout the program, participants will have the opportunity to share and learn from fellow participants in a number of collaborative as well as asynchronous activities.
This is a paid event. $100 for members and $150 for non-members.
Location: Online
Time: 5:00 - 7:00 pm
Date: March 8, March 16, March 29, April 5, April 12
Cost: $100 members, $150 non-members

Outcomes:
Conduct a self-analysis of personal professional development needs
Explore various professional development options and their application to personal professional development needs.
Experiment with a new professional development strategy
Develop a plan for self-directed professional development
Facilitator:
Anna Bartosik's work as an educator spans across language learning and professional development research, teacher training/facilitation, instructional design, and teaching. In her instructional design work, Anna focuses on digital accessibility, representation, and creating opportunities for students to direct their own learning. Her recent projects include a hybridized accelerated English language learning program, completing her dissertation, and facilitating workshops for faculty on educational technology, Universal Design for Learning, Outcomes-Based Learning, as well as developing online language learning courses using Open Education Resources. This fall, Anna began a two-year secondment with the Teaching and Learning Exchange at George Brown College. Anna is interested in working and learning from teachers as they explore self-directed professional development.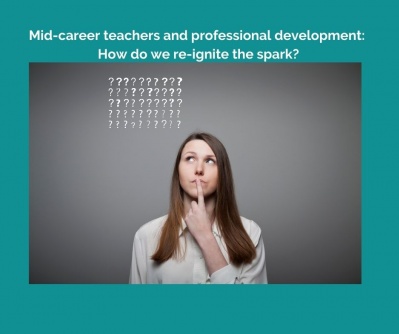 Mid-Career Professionals
return to BC TEAL