Webinar 2 - Learning Challenges in the EAL Classroom
11/24/2023
1:00 PM - 2:30 PM Pacific
This is the second in a series of four webinars on the topic of helping students with Learning Challenges in our EAL classes. Members who attend all four sessions will have the option of purchasing a digital badge to add to the skills section of their social media accounts.
Webinar 2 - Learning Challenges in the EAL Classroom
Fri, Nov 24, 1:00pm - 2:30pm PST
Recognizing and Accommodating Dyslexia in an EAL Context (1.5hrs)
We all have them- intelligent, bright students who just struggle. Maybe they have a hard time focusing, maybe they are always moving, maybe they still have trouble writing on the line even after years of class, or maybe there is just something you can put your finger on, but you can tell there is more going on than just the average EAL struggles. Plus, with many cultural stances towards any type of learning or learner "difference," you know there will never be any type of formal assessment let alone a concrete diagnosis. We hear you, Teacher, we have been there too! We want to help you specifically recognize dyslexia in an EAL context. After a hands-on simulation of what it is like to do a writing assignment with dyslexia, we will discuss various teaching strategies for these students and explore ideas for accommodation.
Webinar 3 - Learning Challenges in the EAL Classroom
Fri, Jan 12, 1:00pm - 2:00pm PST
Multisensory Learning in an Online Context (1 hr)
There once was a man whose concern
Was with movement and how adults learn.
If we take his base plan and move it online,
Our students will improve in return!
Join us as we discuss and brainstorm creative ways of engaging students even while online.
Webinar 4- Learning Challenges in the EAL Classroom
Thu, Feb 22, 1:00pm - 2:00pm PST
Supporting Emotional Wellbeing in an Online Context (1hr)
With the move to more and more online language classes, a certain connection to our students is lost. Taking the emotional temperature of a class or a particular student becomes much more complex. In this session, we will talk about red flags to watch for and trauma-informed practices that you can modify to an online context.
Presenter:
Jessica Leslie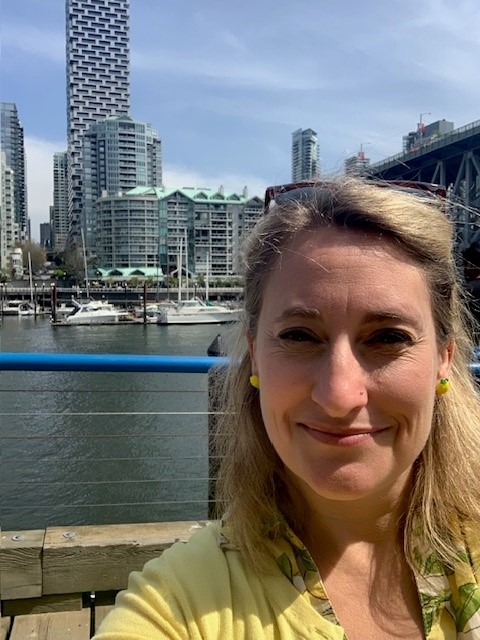 Jessica Leslie has been teaching in the educational world for the past 20 years with equal time being spent in EAL and in accessible education. She has had the privilege of teaching in Central Asia and on both of Canada's stunning coasts. She has a B.A. in Linguistics/TESL and M.Ed. in supporting learners with diverse needs and exceptionalities. She is the Accessibility Support Program Instructor/Coordinator at Immigration Services Association of Nova Scotia (ISANS).
BC TEAL webinars are free for members* and $30.00 for non-members.
If cost is a barrier to your participation, please register as normal and the option to complete a form will be availalbe.
*
Members: Please use the email associated with your BC TEAL membership to register.
return to BC TEAL